Google has just released a new Analytics product, the App + Web property. It combines data from apps (previously Firebase) and the web (Google Analytics) into one. But it's more than combining data. It seems to be a brand new way of measuring.
What is Google Analytics App + Web?
First of all, it combines App and Web data. But despite its name, that's not the most interesting thing about it. More importantly, Google is moving away from the traditional setup of sessions and pageviews. Instead, the new data schema is all about events and parameters. The Enhanced Measurement feature lets you track things like scrolls, outbound clicks, downloads, and video engagement. Things you could already do with custom events and Google Tag Manager - but that always felt a bit hacky. Enhanced Measurement makes it a lot easier.
The Pathing Analysis also seems promising: you'll get a much clearer picture of the steps your visitors are taking towards conversion. Krista Seiden explains all the details about Pathing in her excellent blog post.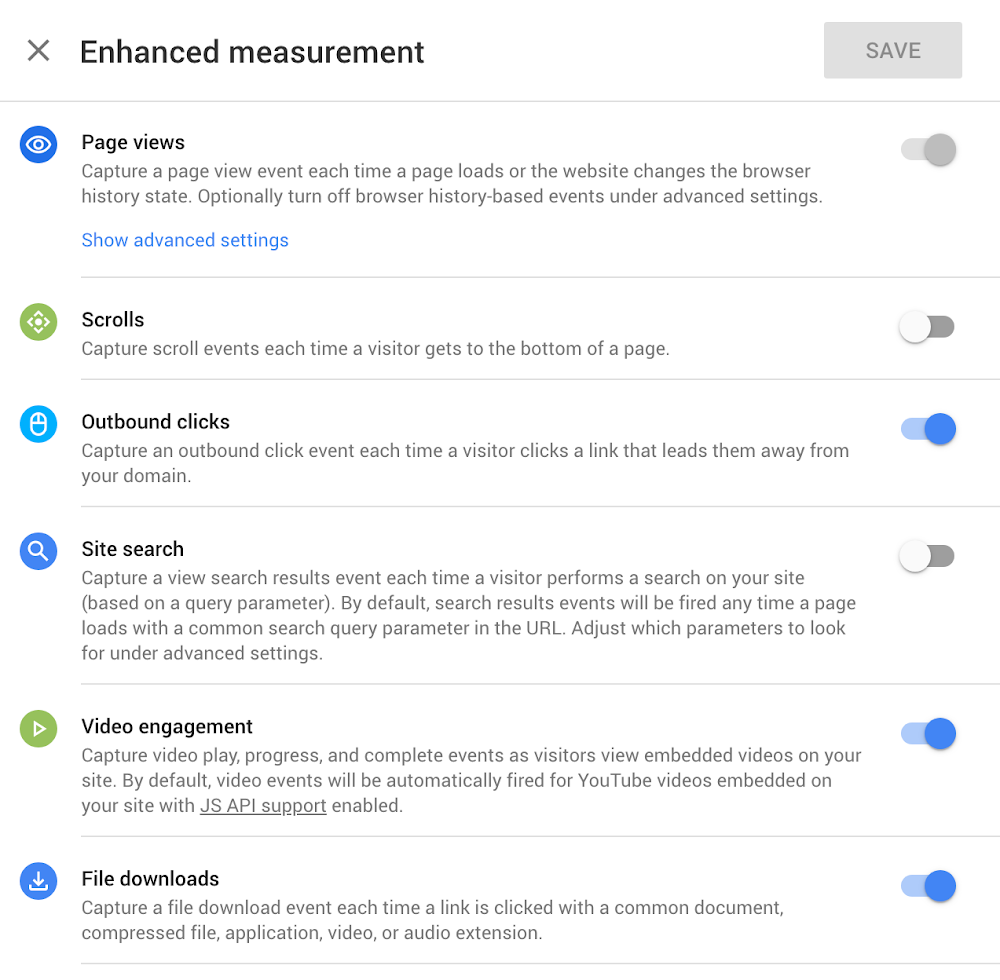 3WhiteHats provided an example of how to implement download tracking.

Should I migrate to App + Web now?
No, you shouldn't. App + Web is still very much in beta and misses a lot of features that Google Analytics has. Moving to App + Web is not a good idea, as Google says too. Things like Site Search or Ecommerce reporting are still missing, and its documentation is virtually missing.
But, if you're a bit adventurous, now might be a good way to add App + Web to your website, alongside your existing Google Analytics implementation. By doing so, you can already start collecting data in the new product. You may want to move to App + Web later on, and having data already on there won't hurt.
The App + Web beta is being rolled out slowly across Analytics users. Once you have access, you can create a new property called App + Web. If you don't see that option, you'll have to wait for a little longer.
I personally can't wait to experiment with this. I've always been combining Analytics reporting with more detailed reports like Heap Analytics or Woopra, and this new product might just combine those two. More event-based, easier to see user flows, that's exactly what I was missing in Analytics.