Keyword Tracking made easy
Get more insights without spending hours in Google Search Console.
Never miss an important update
All keyword tracking features
Step 1: connect your Google account
Connect your Google Search Console and Google Analytics (optional) accounts to SiteGuru. All it takes is just a few clicks, and you'll turn SiteGuru into your SEO dashboard.
Stop switching tabs, and see all SEO info in one place.
Monitor keyword rankings
Keyword tracking without the hassle.
We notify you whenever keywords are dropping in the rankings, or when your site starts to rank for new keywords.
Find keywords on the rise, and keywords at risk, so you can take action.
Save a list of your most important keywords and monitor their performance over time.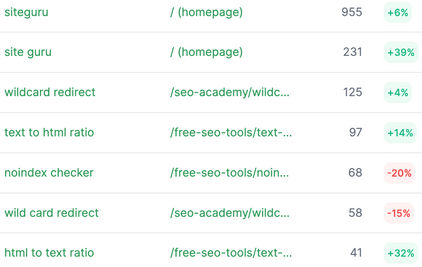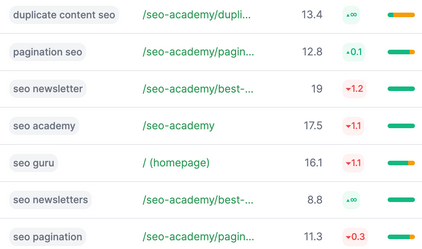 Find low-hanging fruit
See relevant keywords for which you are about to hit that top 3 in the results.
We tell you how to optimize your content to make it to that top spot.
Fix internal competition
If you have similar pages ranking for the same keyword, your SEO could seriously suffer.
We help you find pages on your site that rank for the same keyword. Select the most relevant page, and we help you find the right strategy to rank for that keyword.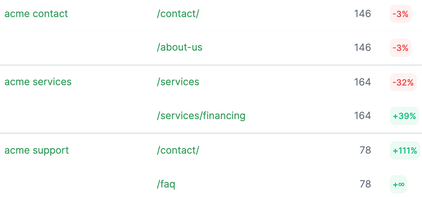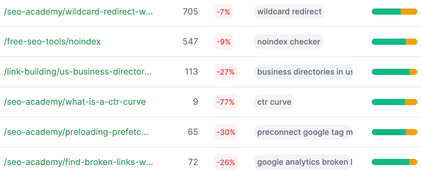 Find content that needs attention
We alert you whenever important pages are dropping in search rankings, getting fewer clicks, and fewer pageviews.
By refreshing and optimizing that top content, you can recover the lost traffic and keep the top position.
Improve Click-Through Rates
The CTR report helps you find pages that rank well, but get relatively few clicks.
These pages can often get a lot of extra traffic by making some tweaks, like simply optimizing the page title and meta description.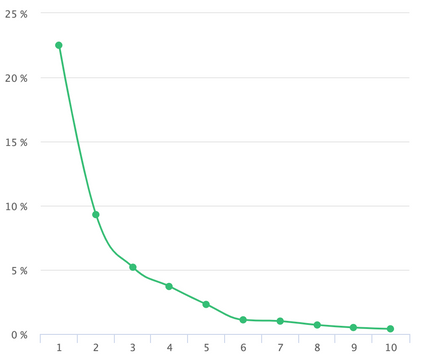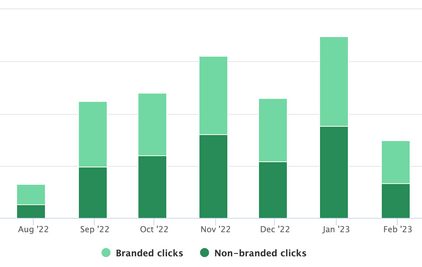 Monitor non-branded keywords
In SEO, it is important to distinguish between branded and non-branded traffic.
The non-branded keywords report shows you how many search traffic comes from branded vs. non-branded keywords, and shows you what content helps you get non-branded search traffic..
Weekly performance emails
Start your Monday morning with a fresh cup of coffee and our weekly performance report in your mailbox.
Stay updated on your SEO performance without logging in to verious tools every week.

100s Of Companies Are Using SiteGuru To Get More Traffic

"SiteGuru is so plain and simple even my clients can understand it"
Nathan Veenstra

"A superb tool to have in your toolbox"
JJ H.

"I was really impressed with the SiteGuru SEO analysis tool"
Armand P.
Pricing
For in-house marketers
Starter
$
29
per month
billed monthly
2 websites
Unlimited users
Responsive support
White label reports
Start free trial
For SEO consultants
Most popular
Medium
$
49
per month
billed monthly
10 websites
Unlimited users
Responsive support
White label reports
Start free trial
For agencies
Agency
$
149
per month
billed monthly
50 websites
Unlimited users
Priority support
White label reports
Start free trial
Try SiteGuru for free
Free trial - No credit card required - Done in 15 minutes