Calculate your CTR curve
Find underperforming pages and keywords from Google Search Console
Rankings are not everything
SEO is often about rankings in Google. But just ranking is not enough: those searchers need to click on your website in the search result.
Generally, more people click on the number one result than on lower positions. That's where the CTR (Click-Through Rate) curve comes in. It tells you what percentage of searchers will click on a certain position. A CTR curve could look like this: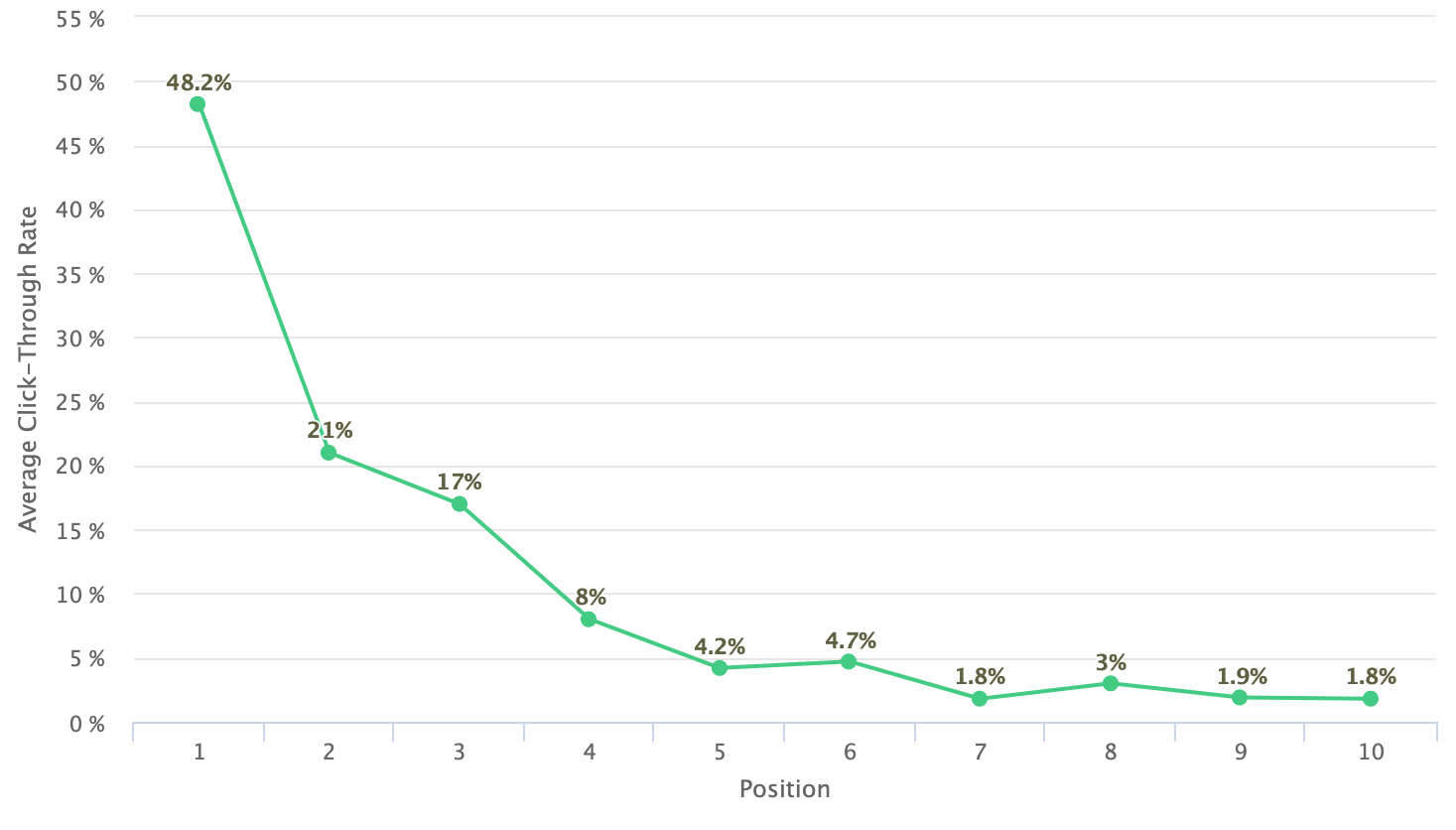 What is a good CTR curve?
As with most things in SEO: it depends. CTR curves may differ across industries, countries, and types of pages. Some search results get a lot of ads, competing with the number one position.
But even though there is no rule for a good CTR curve, you can still use your CTR curve to improve your website. Take your average CTR curve as a baseline, and find outliers.
Example: a product page ranks on position 1, for a keyword that gets 2000 monthly searches. On average, pages ranking number 1 gets a CTR of 25%.
You would expect 2000 x 25% = 500 visitors from Google. However, this particular page only got 100 visitors. That's a CTR of just 5%. This page is underperfoming!
See Advanced Web Tracking's CTR Study for more insights into click-through rates.
A fully automated CTR curve analysis
Google Search Console is a treasure trove of data. There are various tutorials about getting the CTR curve, using complicated Excel sheets. We've automated that.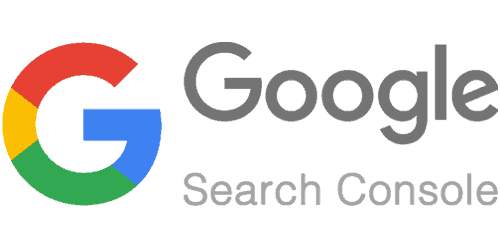 Just connect to your Google Search Console account. We'll generate the CTR curve for you, and give you a list of underperforming pages. The report tells you the potential per page, so you can focus on the pages that matter most.
Less time in Excel, more time optimizing search results.
Run the report
What is in the report?
CTR curve of your website for top 10 positions
Overview of pages that can gain additional clicks by optimizing the SERP
List of keywords for which your site could do better
List of keywords for which your site does great
Plus, you can export the list to Excel
How to improve your CTR?
Although we don't have full control over the search result, there are some things we can do to increase the CTR:
What about my data?
Good point. By running the report, you authorize us to get data from your Search Console account for the website you select.
We only have read-only access, and only for 60 minutes.
We don't store your data in our database. We use it to generate the report, and that's it.
We don't get your email address, and we don't have access to any personal information.
Why is this free?
We created this for ourselves, and thought we could make other people happy with it. Also, it's a great way for us to promote SiteGuru, the smart SEO tool. However, you don't need to sign up for SiteGuru to use the CTR curve Report.