Pricing
14-day free trial - no credit card required
Small
$
49
per month
billed monthly
Start free trial
5 websites
Responsive support
Unlimited users
Unlimited audits
AI content optimization
2500 keywords per site
Daily keyword updates
Most popular
Medium
$
99
per month
billed monthly
Start free trial
15 websites
Responsive support
Unlimited users
Unlimited audits
White label reports
AI content optimization
2500 keywords per site
Daily keyword updates
Large
$
199
per month
billed monthly
Start free trial
50 websites
Priority support
Unlimited users
Unlimited audits
White label reports
AI content optimization
2500 keywords per site
Daily keyword updates
All our plans include
Unlimited users
Share your website reports with all your colleagues, clients and other specialists.
Up to 2500 pages
We check up to 2500 pages per site. Normally that gives you a good overview. If you need more, just let us know.
Friendly support
Need help with the reports? We're here to help.
SEO Goals
Set your top keywords and get a detailed action list to reach your goals
Google Search Console & Analytics integration
Connect to Google Search Console to stay on top of your SEO performance with keyword and position data.
CSV & HTML/PDF exports
Export all reports to CSV or HTML and use the data to make your own analyses
100s Of Companies Are Using SiteGuru To Get More Traffic

"Easy to understand, all info in 1 click"
David K.

"Excellent tool for those who are not techs"
Lisseth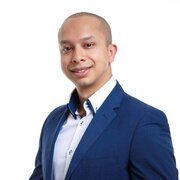 "Hands down, this is the best SEO Audit Tool"
Naz Haque
Frequently asked questions
Do you have a free trial?
Yes! You can try SiteGuru for free for 14 days. You won't be billed automatically. You can continue to use SiteGuru with only the free features after the trial ends.
What happens after my 14-day free trial?
After your free trial period, you will not be billed automatically. By upgrading your account, you keep access to all the reports.
Do I need to install something on my website?
No, we only check the publicly available parts of your website. No need to install scripts, plugins or code.
Do I need to choose a plan now?
No, you can get started with the free trial and choose the plan that works for you later. Or just keep enjoying the free plan.
Can I change the websites in my account?
Yes, as often as you like. The limit is for the number of concurrent sites in your account. You can always delete a site and add in a new one.
Is there a limit to the number of crawls I can run?
No, run as many as you need. We automatically run a crawl every week, but you can start one manually at any time.
Can I change plans later?
Yes, you can change plans anytime. We'll change payments accordingly.